Date/Time
Date(s) - 31/03/2023
20:00
Tickets
https://www.ticketmaster.ie/garth-marenghi-terror-tome-dublin-31-03-2023/event/18005D88C4BB38CC
Location
Liberty Hall Theatre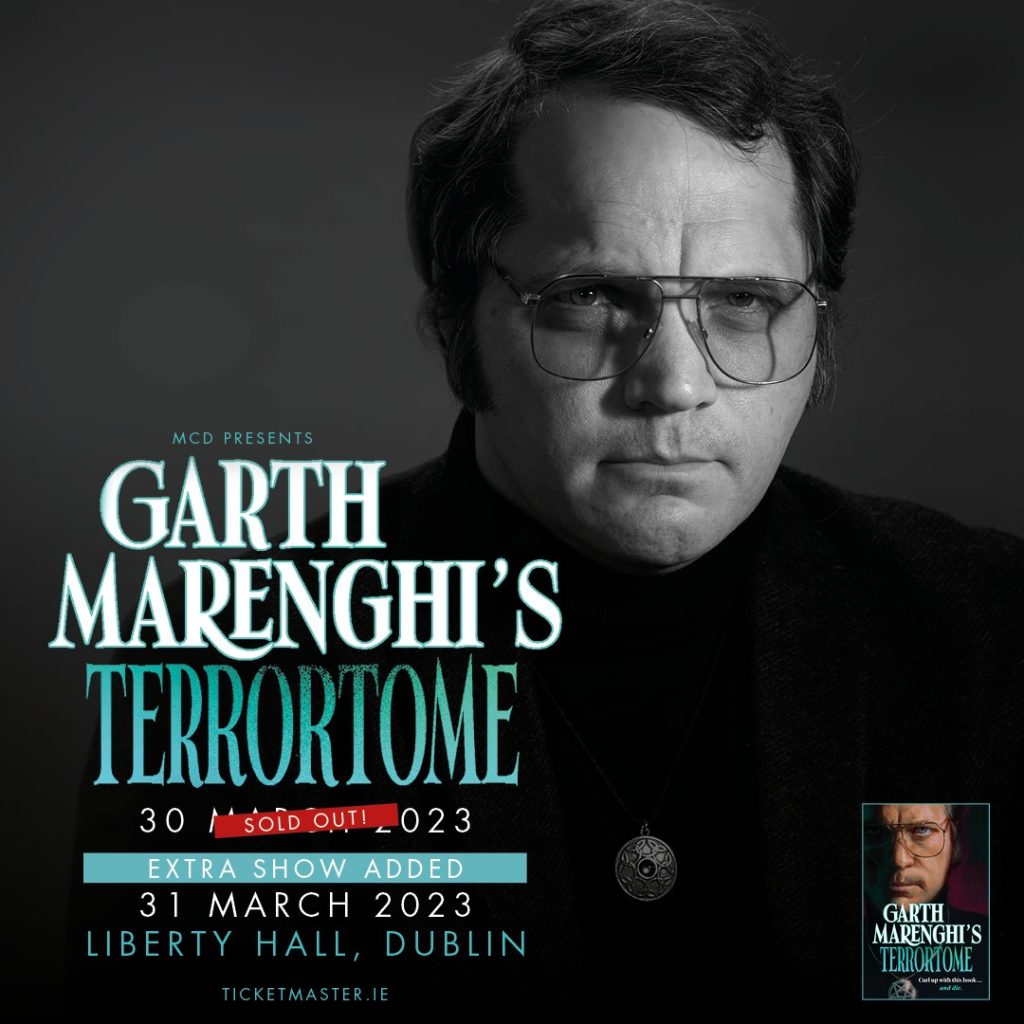 Garth Marenghi, horror literature's greatest living author, returns from the darkness (figurative darkness – he's not a spelunker) with a rare public appearance to mark the release of his long-lost multi-volume horror epic TerrorTome.
Due to demand an extra show has been confirmed in Liberty Hall, Dublin on 31st March 2023. Tickets for the extra show are on sale now from www.ticketmaster.ie
Hardback copies of TerrorTome will be available for purchase on the day. Be warned: signings are strictly time limited. You'll get no more than one minute with the world's greatest Frighternerman, Darkscribe, Doomsage (plus Man-Shee) before you're moved on and/or manhandled.