Date/Time
Date(s) - 29/10/2022
13:00
Tickets
https://singularartists.ie/show/andy-the-odd-socks/
Location
Liberty Hall Theatre
Andy & The Odd Socks reschedules their live show at Liberty Hall Theatre from 16th April to 29th October 2022
Doors: 12.15pm // Show: 1.00pm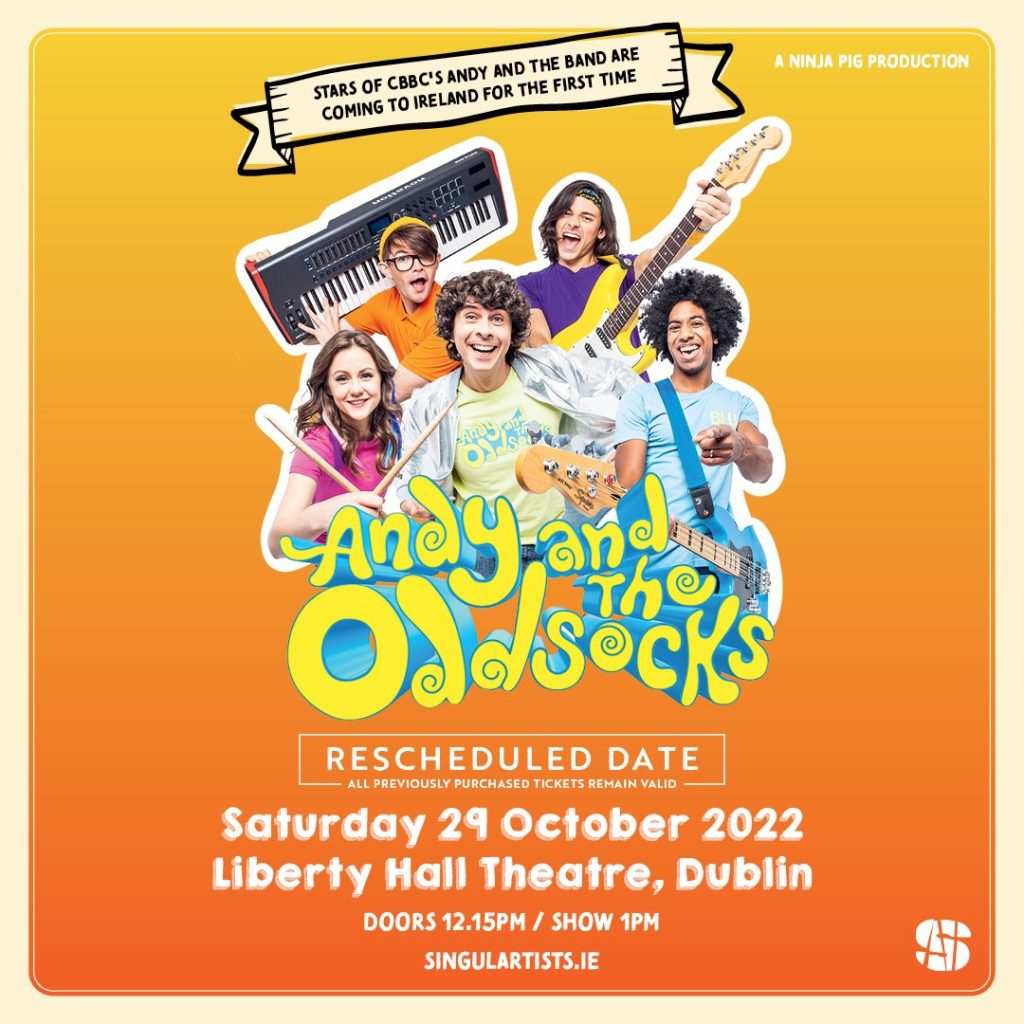 What a rollercoaster ride it's been for Andy and the Odd Socks. It seems like only yesterday that the idea for the band came to Andy Day in a dream, but in the short time since, they've played Glastonbury and gone way beyond Andy's wildest dreams. Which are pretty wild dreams.
Call it serendipity, call it fate, call it what you will. Like a river flows, surely to the sea, some things are meant to be. Andy and the Odd Socks are not about cliched rock'n'roll, this is true sock'n'roll – fantastic catchy songs and a true celebration of individuality.
Like The Monkees or The Simpsons, the Odd Socks appeal to kids and adults alike. Singalong songs that kids adore, with a dash of Mighty Boosh or Flight of the Conchords oddball humour that parents love. "The great thing about rock'n'roll is that someone like me can be a star" said Elton John. Andy and the band are proof that the great thing about life is that Odd Socks can make the greatest stars.
So what's the odd story behind the Odd Socks? Well, he may be one of the most recognisable faces of kids TV, with hugely popular CBeebies shows like Andy's Wild Adventures and Andy's Safari Adventures making him a household name, but music has always been Andy Day's first passion.