Date/Time
Date(s) - 05/11/2022
20:00
Tickets
https://www.ticketmaster.ie/alison-spittle-wet-dublin-05-11-2022/event/18005C8BFF277C7C
Location
Liberty Hall Theatre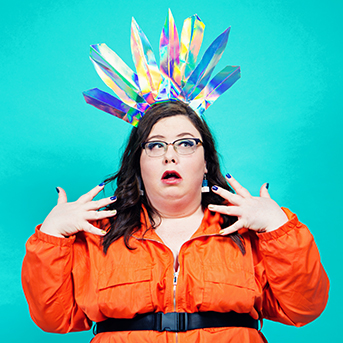 Alison loves to do star jumps in the water. She also likes to watch people fight in chip shops. Her two worlds collide as a fight breaks out in aqua-aerobics and she's never felt so alive.
When the foam settles, Alison realises she's an outwardly nice person who lives for confrontation.
'Wet' is a show about her relationship with positivity – body positivity, sex positivity and mental positivity. It's a bit much. Being that positive is hard work and Alison is just not arsed.
Star of Nowhere Fast, host of BBC Sounds Wheel of Misfortune, The Guilty Feminist podcast and writer for Have I Got News For You.
"A kind of genius" ★★★★ The Irish Times
"A master class in stand-up comedy" MEG.IE